As of last Sunday, nearly half of Americans found themselves in one variation or another of government-mandated "stay-put" orders. While you might think that alone could freeze much of North Georgia's house-hunting activity—one trend indicates why that doesn't necessarily follow.
The fact is that for years now, a trend has been developing that makes actually visiting a home before buying it a purely optional outing. Don't believe it? Read on!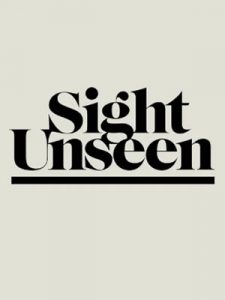 Already back in 2015, the Realtor.com website published a how-to article entitled, "How to Size Up a Home, Sight Unseen." Despite admitting that "it sounds crazy to shell out thousands of dollars for a home you haven't even set eyes on…", the article pointed to a survey finding that during the previous two years one in five home buyers had made an offer without physically touring—or even seeing—the property.
According to BusinessWire, a survey of 2,134 Americans puts that figure at 21%. North Georgia sellers offering luxury properties would be interested to learn that among the non-touring buyers, a surprising 53% bought homes for more than $750,000. Demographics were as you might assume. Many were millennials—and many were also single or never married.
Although that particular survey could be challenged due to the anonymity of the online respondents, there is no doubt that remote buying is increasingly possible as online resources improve and proliferate. After all, military families have long resorted to "sight unseen" purchases when relocating—and an increasingly mobile American business workforce has likewise grown more dependent on video walk-throughs to confirm their home-buying decisions.
The upshot is that even as "social distancing" and other yet-to-evolve health precautions change the ease with which some real estate purchasing steps are conducted, it's a surefire bet that North Georgia homes will still continue to be bought and sold, as always (sight seen or unseen). We are taking precautions but working every day with our buyers and sellers.  Call us for the latest insights on what is happening this week in North Georgia!